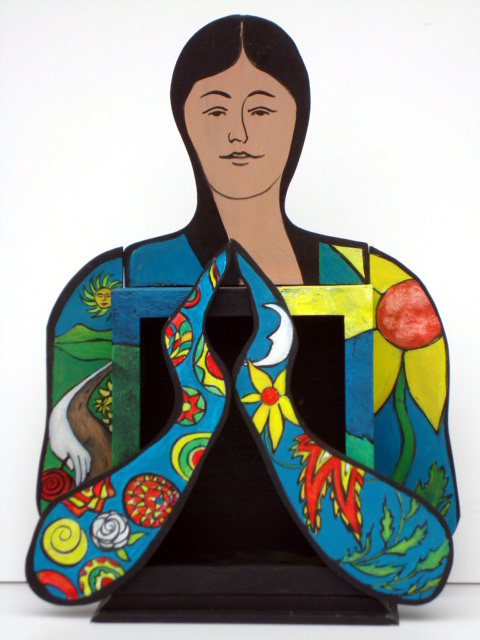 Recent Updates
[12/01 - current]
Unframed Gallery
Gaia
Group Show
[12/01- 12/26/09]
KMOCA
100 Halos
group show
[11/01-12/01/09]
Water Street Market
"A Wing and Prayer"
spirit boxes and shrines
Solo show
[1/30 - 2/04/09]
Spiritual Care Collaborative
Summit '09 Sacred Space at the Bedside
Disney's Coronado Springs
See more of Judy's Altars
Youtube clip of Judy's Shrines, Altars & Figures Opening
Welcome to the world of judy gonzalez!
Please take a quick look at
My Vintage World
to see articles and links related to very cool (and very hot) vintage topics.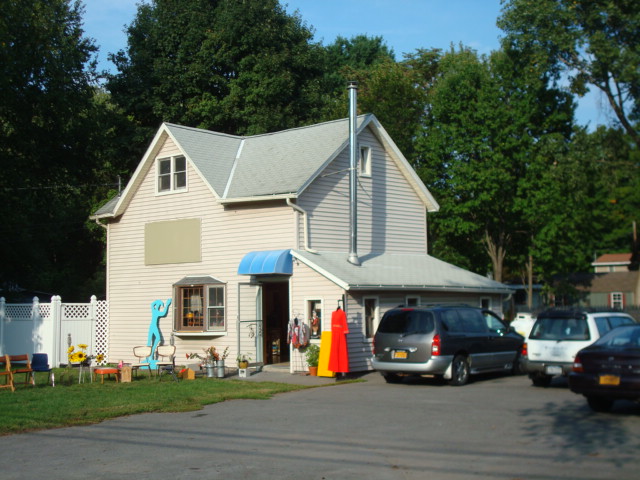 Judy has just opened a
vintage clothing, furniture and accessories shop
in Tillson. NY (on Rte 32). Thanks to everyone who has helped and supported this new project!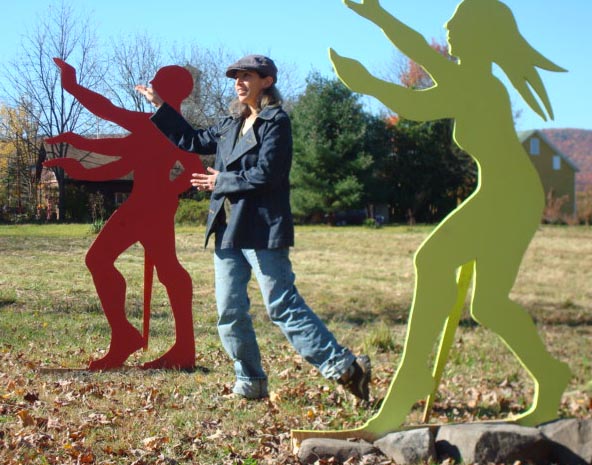 These full sized figures were recently installed at a local gallery...the one in the middle is my idea of ultimate perfection!
Visit
our youtube site
to see a video of my latest opening at Water Street on Nov.6...thanks!
A "Spirit Box" is a cross between an altar space and art inspired by the Day of the Dead. I've always loved the vignettes created by Mexican artists and the spaces that are created in their homes as memorials. But I was also thinking about Milagros (miracles), and the altars inspired by prayers. In my mind these boxes are for the living and have more to do with creating a space that honors some aspect of a person or recognizes that some aspect in a person could be stronger or further developed. I've kept the boxes open so that people can personalize them with their own "trinkets" and charms. I am hoping that each time a person looks at their box they reinforce their aspirations and or prayers.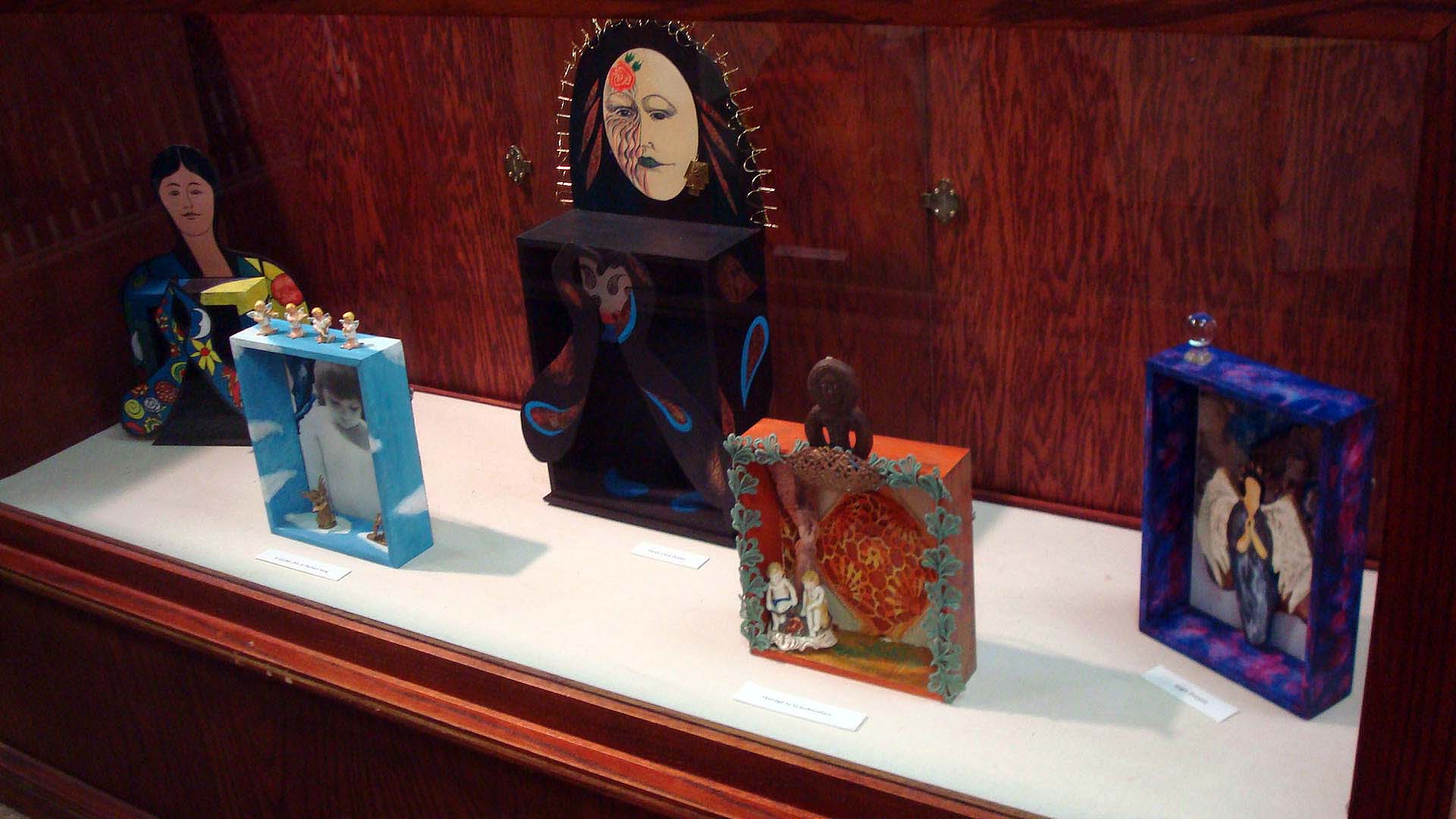 The altars and shrines create spaces of reflection or nurturing. Many cultures throughout the world have spaces in their homes for reflection or prayer. The spaces I've created are to allow one to take a moment and address that need for calm, for dialogue, for memory.
The figures represent another spiritual state that comes through dance. I believe we are at our most beautiful when we are dancing and that is not to say our most beautiful in only the physical sense, but in the emotional & spiritual sense as well.
I don't consider myself an exceptionally spiritual person. I have my conversations with God but always with a little anguish or frustration, perhaps with less acceptance and faith than I should have. But I am stubborn and will keep knocking on that door.
So it is with some surprise that I have created a body of work that addresses the spiritual in me, that confronts my need to define a space both physical and mental to delve even further into myself in order to see the larger picture that in fact, transcends both physical and mental.